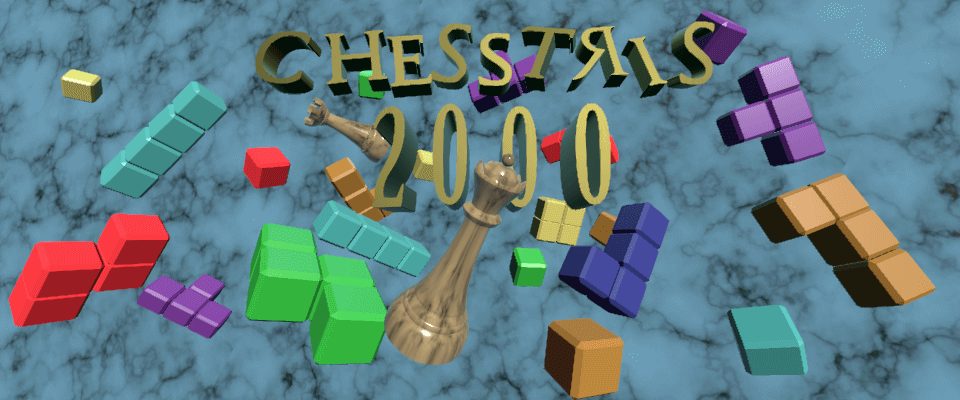 Chesstris 2000
Chesstris 2000 V1.0 Launch!
---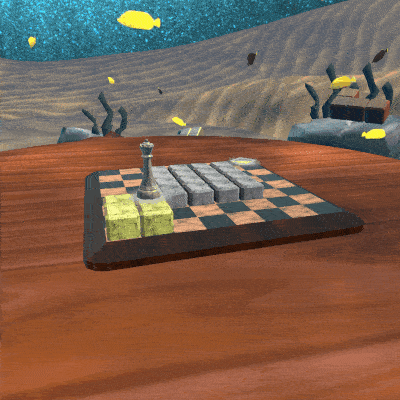 --LAUNCH--

Hi all! After several stages of iteration, Chesstris 2000 is now available to download or play in your browser!

--ABOUT--

Chesstris 2000 is part block pushing game and part love letter to the forgotten tetris spinoffs of the 90s and 2000s. Throughout the game, players must navigate a chess piece attached to a tetris block to an exit square on the board. Eventually, players learn to master not only different chess pieces -- pawns, rooks, knights-- but also different tetromino shapes, line clears, and more!

A major focus of developing Chesstris 2000 involved not only making its puzzles fun, but also making its ~~vibes~~ coherant. An homage to titles like Tetris for Philips CD-i, Tetrisphere, Myst, and educational software, the game features three different whimsical, soothing environments and a vaporwave soundtrack by Stevia Sphere

--FUTURE--

I had a ton of fun with my first full-length dive into the puzzle genre with Chesstris 2000. At about 90 minutes of playtime, I hope to provide a moderately short and sweet puzzle experience. However, I do feel there can be much more to explore in the realm of chess pieces and tetrominos, and hope to expand upon it someday!

Check out the game's postmortem for its full development cycle here!